The wallets below are compatible with Reaper and the XRP Ledger. We recommend using the XUMM Wallet as that is the wallet used for voting.
The XUMM Wallet is the preferred wallet to hold RPR, ASC and ARK. It is currently used for voting. The XUMM wallet is a mobile and desktop wallet for storing and managing XRP, as well as other digital assets that are built on the XRP Ledger. It offers a user-friendly interface, making it easy for both novice and experienced users to manage their digital assets. It also features advanced security features such as two-factor authentication and biometric login to keep your assets safe. XUMM wallet is also open-source, allowing for the community to contribute to its development and improvement. Once you've set up the XUMM wallet, make sure to add all the trust lines for our hard slot tokens.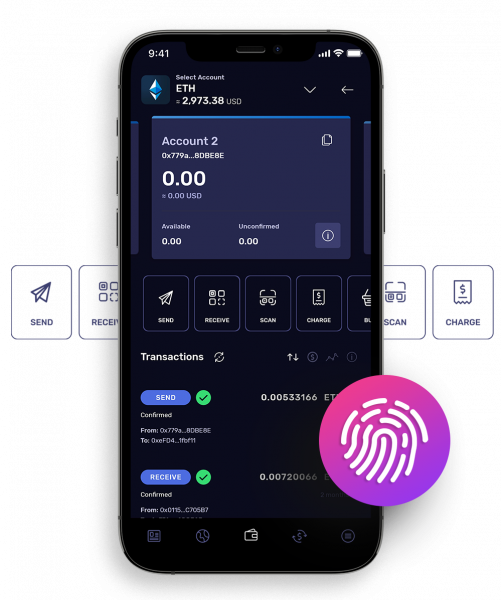 Klever Wallet is a mobile-based cryptocurrency wallet that supports multiple cryptocurrencies and tokens, including BTC, ETH, and Binance Coin. The wallet features a user-friendly interface and provides a high level of security with 2FA and biometric login options. The wallet also includes a built-in dApp browser that allows users to access decentralized applications. Additionally, Klever Wallet also has a built-in token swap feature, allowing users to easily exchange their digital assets.
D'CENT Wallet is a hardware wallet that allows users to securely store and manage their digital assets offline. It is designed to provide a high level of security by using a combination of hardware and software encryption. The device has a OLED display and a built-in touch sensor to confirm transactions, which makes it user-friendly and easy to navigate. Additionally, it supports multiple cryptocurrencies such as Bitcoin, Ethereum, Litecoin, and other ERC-20 tokens. D'CENT Wallet also allows users to create multiple wallets, making it easy to organize and manage different assets.